Boost Your Energy
In the winter months, it's especially hard to keep your energy levels up. Dark evenings and sub-zero temperatures increase our melatonin levels, which make us feel sleepy and under the weather. Follow these simple steps to boost your energy and feel better, inside and out!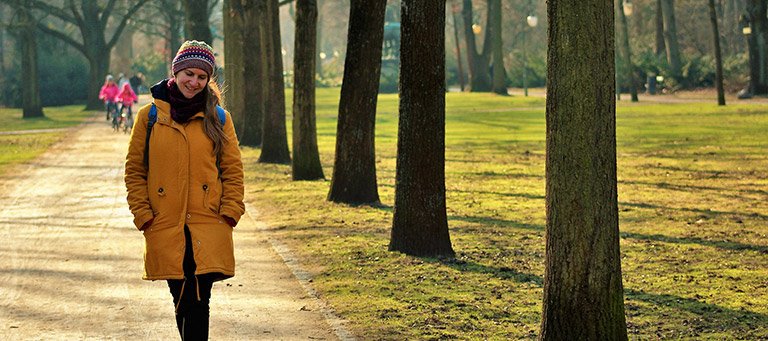 Start right
A balanced breakfast and some exercise are the perfect way to get your energy levels up. You may not be a morning person, but exercising early actually increases your energy for the day ahead, due to the release of feel-good endorphins. If you can't manage a full on workout, try simply putting on some upbeat music as you go about your morning routine. You'll be smiling in no time!
Catch some rays!
One of the reasons that we feel less energetic in winter is the lack of sunlight. Shorter days and cold weather make it difficult to get enough vitamin D, especially for those who work full time. Open the curtains as soon as you wake up to let in as much light as you can.
Make an effort to get outside every time you see the sunshine, even if you are just posting a letter or grabbing some lunch. Even if it's chilly outside, wrapping up warm and getting out into the daylight can boost your mood and your energy levels.
Eat for energy
We crave comfort food for a reason in winter! Eating in season is a great way to help keep energy levels up, as the food that is harvested in winter has a mix of nutrients that are perfect for the season. Locally grown fruit and vegetables are also the freshest, and contain everything that you need to help keep you healthy.
Use winter vegetables to make soups and stews and add spices such as chilli and ginger for warming, energising flavour. Cut down on processed sugar and exchanged caffeinated drinks for green tea, or blended fruit, seed and vegetable drinks for a natural boost of energy.
Stand up!
Sitting down for long periods of time makes you feel sluggish. Studies prove that movement not only wakes up your muscles, but also your brain, helping you to feel more energised and to be more productive. Consider a investing in an adjustable desk so that you can work standing up.
If this isn't possible, set a timer to remind yourself to move, and place it on the other side of the room so you have to get up! If you work in an office, suggest standing meetings which are proven to be more dynamic, inspiring, and efficient than traditional sit-down meetings.
Invest in happiness
Doing something creative is proven to have a dramatic effect on your energy levels. Not only does it reduce stress and improve cognitive skills, it also gives you a fantastic reason to bounce out of bed in the morning! Make time to do the things that you love, whether it is painting, dancing, photography, or singing.
Surround yourself with positive, creative people who have a happy outlook, and who inspire you. If possible, limit your time with negative people, as they can leave you feeling drained. If you can't change the circumstances then you will need to change the way that you deal with them, and this means not allowing them to affect you in a negative way.
Stretch it out
Stretching increases blood flow to the muscles. We stretch naturally on waking and when we are tired, but it's a good idea to practise stretching consciously through yoga exercises.
Catch up on sleep
It may seem obvious, but one of the best ways to boost your energy is to get more sleep! Go to bed at a set time every night, and take time for a wind-down routine. Turn off screens an hour before bed, have a relaxing bath. Declutter your bedroom and make it into a haven of calm. You'll feel like a new person!
All the best,
Glenn
P.S. My range of hypnosis and meditation recordings can help you to boost your energy. Download these recordings now!