The benefits of gratitude
The benefits of practising gratitude are huge. From improved sleep to happier relationships, it's scientifically proven that taking time out of your day to consider all that you have is immensely powerful. Let's take a look at some of the perks of being grateful…
Improve health and wellbeing
People that practise gratitude are generally healthier than those that don't. They tend to exercise more and consequently feel more energetic. Studies also show that it can dramatically lower blood pressure, reduce pain and other symptoms of illness, and boost the immune system. Powerful stuff!
Gratitude increases self-esteem
Those that practise gratitude are less likely to be materialistic or to feel jealous of other people's lifestyles, as they can see all the good things that they already have. With the natural boost of confidence that practising gratitude provides, they are also less likely to be held back by anxiety or negative thinking. Result? Greatly enhanced productivity and the ability to be more spontaneous.
Strengthen relationships
All too often, particularly in long-term relationships, we start to take for granted the people that are closest to us. If you are grateful for all that you have, you are more likely to treat people well. You may start to notice the small things that others do every day that help you, and by saying 'thank you', you externalise the gratitude, and make them feel good too.
Boost your career
Practising gratitude is an active way to boost your career, as it makes you more positive, creative and more likeable! Work environments and relationships are improved vastly by the application of gratitude, and new opportunities are more likely to appear. Those that are grateful for what they have tend to show appreciation to others, and this makes them fantastic team leaders or business owners.
Improve your sleep
Whatever is on your mind when you go to bed tends to be what keeps you awake. Worry, anxiety or anger will increase stress and tension. Keep a notebook by your bed and jot down two or three things that you are grateful for, no matter how small. Feeling grateful improves feelings of contentment, which naturally leads to relaxation. A relaxed mind puts you into the perfect state for a healthy, happy sleep.
Become more resilient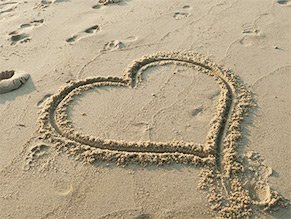 A huge benefit gained from practising gratitude is increased resilience. Studies have shown that practisers have greater mental strength, and the ability to 'bounce back' after even the most traumatic events. They are also better at feeling empathy, and more likely to want to help others.
Practised daily, gratitude is a tool that can help change our lives and the lives of those around us in a free, safe, natural and loving way. Be grateful for what you have and the world will be a wonderful place, for you and those around you.
Best wishes,
Glenn
P.S. My new range of mindfulness meditation recordings can help. Download these recordings now!